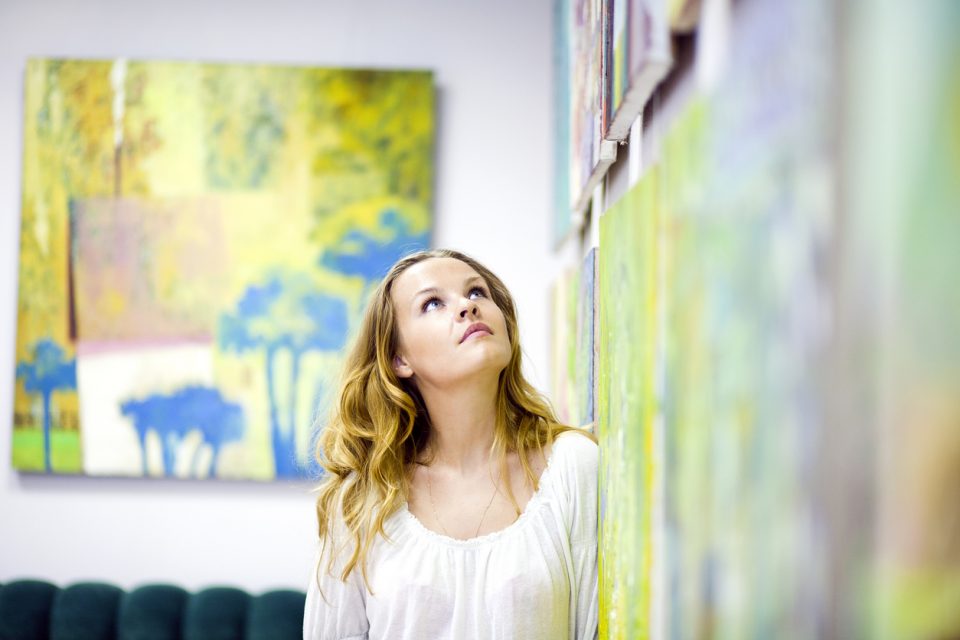 Whether you're an artist yourself and looking for inspiration or you're simply curious about how artists work on a daily basis, you might want to learn more about the process of local artists. That may seem like it's difficult to do unless you know some artists personally, but that's far from the truth. You just have to come out to the Open Artist Studios event that happens on the last Saturday of each month.
This month, you can go check out how different artists work on Saturday, Aug. 31, from 2 to 6 p.m. This event gives you an inside look into different artists' studios, which can be exceptionally interesting. Just head to the Kinston's Arts & Cultural District, which is only a short way away from downtown, and you'll find a variety of artists working on their latest projects.
Look for Blue Yard Signs
Wondering how you're going to find where these different artists are working? Well, it's easier than you may imagine. All you have to do is look for the blue yard signs. These will indicate where certain participating artists are so you can go visit them. You can also download a map online, so you can plan your very own self-guided tour. It really is that easy!
Visit Art 105
If you're in downtown Kinston, you're going to want to make a stop by Art 105. This building houses a collective artist studio, so you'll get to see a wide variety of artists all in one place. Whether you want to see the works of painters, designers, potters, or any other type of art, you're sure to find it here.
You might also like: Unique Hotels For A Staycation
Get Some Inspiration
If you're a creative, you're probably constantly looking for inspiration in your everyday life. Going to see these artists working in their studios is a great way to do just that. Whether you get ideas from their work or just seeing how they live and make their pieces, you're sure to walk away with some interesting and unique ideas.
When you have a reliable vehicle, it's so much easier to get to the Open Artist Studios event and everything else going on in the area. Searching for a new ride? Just come on out to Doug Henry Kinston CDJR in Kinston, North Carolina, today. We have exactly what you're looking for.