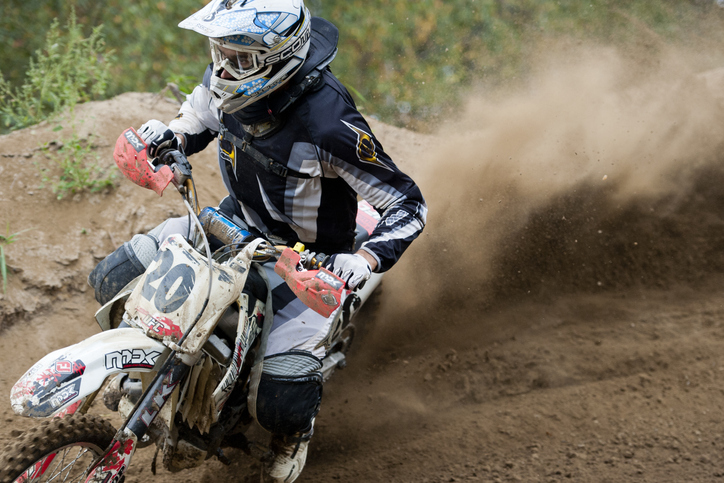 If you're not aware, MX stands for Motocross. That entails people who ride a specific type of dirt bike while competing on a track. Considered off-roading, the track consists of multiple jumps, turns, and various types of challenging terrain. This is something your entire family would enjoy.
Thrilling to Watch
The bikes used for Motocross racing aren't ordinary dirt bikes. Rather, they're made for speed. They're designed with stiff and tall suspension compared to a traditional dirt bike. As a result, they turn sharply, and they handle jumps without any problem.
The Back Story
The creator of Beaver Creek MX wanted a safe place for his grandson and his friends to practice MX riding. Often, tracks like this have riders on bikes of varying motor sizes. For 50cc and 65cc riders, that concerned parents. The outcome was this amazing park.
You have two options. First, you can go to the park to watch riders put their skills to the test while trying to win. Second, if you have a child who loves motocross, they can compete. If so, they'll have a chance to win a cash prize.
Safety First
The owners of Beaver Creek MX want all participants to have fun. However, they're more focused on ensuring the rider's safety. For that reason, anyone who decides to race on this track must abide by strict rules. These include:
Every rider must sign a release form before getting on the track.
Riders must enter and exit the track at designated areas only.
All riders must travel in the correct direction.
Riders must wear the required gear. That includes their time in the pits, as well as when they're on the track.
At no time can anyone cut the track.
Children must always have adult supervision.
The following is a list of the required gear to race at Beaver Creek MX Park:
Quality helmet
Long pants
Long-sleeved shirt
Goggles
Over-the-ankle boots
Chest protection, a kidney belt, and knee braces (optional)
You might also like: Come To The Kinston BBQ Festival
Reasons MX Racing Is Good for Kids
If your child doesn't currently compete in MX races, you might consider it after learning about the different benefits. First, it takes a combination of physical and mental strength. In addition, they learn repetition and safe techniques. Overall, it's a great way for a child to build their body and mind.
In addition, MX racers learn proper techniques. That teaches them discipline. Initially, they'll start with the basics. However, as their skill level increases, they'll know how to complete jumps and turns the right way. That, along with repetition, improves their riding ability while giving them confidence.
Also, MX racing isn't just for kids. If your child participates in this sport and hones their skills, they could eventually reach a professional level. Whether your child wants to do this or you want something to do this summer, this is a great idea. You'll feel invigorated just watching the racers at the Beaver Creek MX Park.
Disclaimer: The stock image is being used for illustrative purposes only, and it is not a direct representation of the business, recipe, or activity listed. Any person depicted in the stock image is a model.