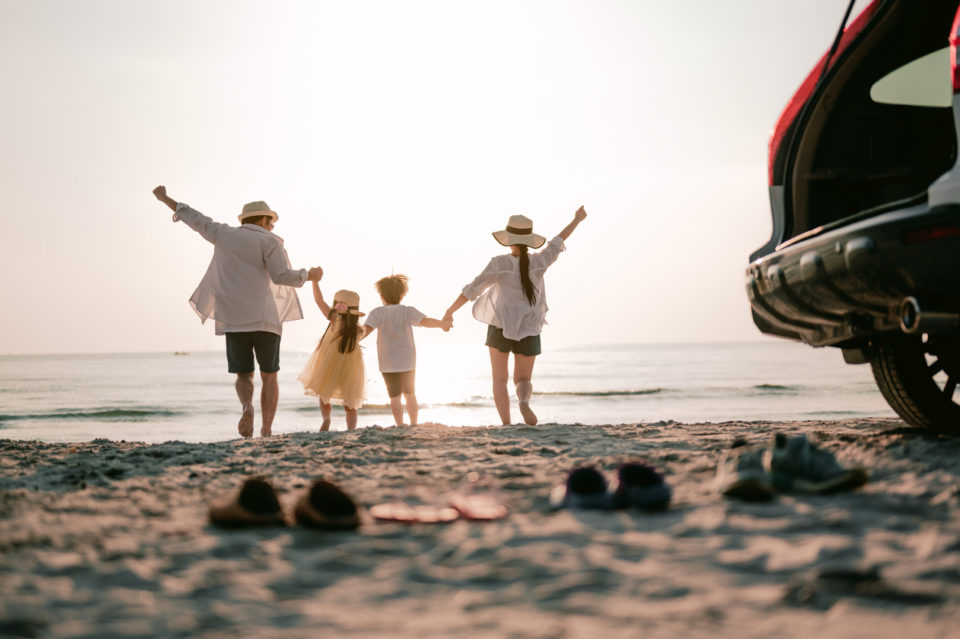 As the weather begins to heat up and you begin to journey down to the beach, there is probably one thing on your mind: How can I keep sand out of my car? Sand can be the most annoying thing to get out of fabric carpets or in between seats. Luckily, there are ways to keep sand out of your vehicle without sacrificing that beach trip you look forward to every year!
Shake, Shake, Shake it Out
Before getting in the car, be sure to shake out any towels, beach chairs, and blankets. Better yet, use a hose or shower to rinse off your beach chairs. Also, don't forget your hair and clothes can hold sand too, so be sure you are shaking your hair and clothes out before entering the car.
Don't Lay Out on a Towel
Towels can be one of the hardest things to get sand off of. Therefore, bring a towel solely for drying off and use a beach chair for laying out.
Wash, Rinse, Repeat
Don't neglect those sandy toys the kids have been using all day. Rinse them off in the outdoor showering area. If you think they are clean, rinse again. You'll want to do this as many times as possible to ensure the sand that is stuck in between the cracks washes out. The same goes for the bottom of your cooler.
Brush it Off
A paint or makeup brush will get sand off easily. It's great for small objects like your phone, wallet, and keys. It can also be great for your feet right before you get in the car.
Take Cover
Though these tips will probably leave you with little to no sand left in the car, it is still good to cover up your interior. Use an old sheet or blanket to cover your seats and protect them from water and sand.
You might also like: How To Prepare Your Home For Rain This Season
Try Corn Starch
This may be an old trick, but it is a good one. It clumps the sand together, leading to an easy clean up.
Disclaimer: The stock image is being used for illustrative purposes only, and it is not a direct representation of the business, recipe, or activity listed. Any person depicted in the stock image is a model.