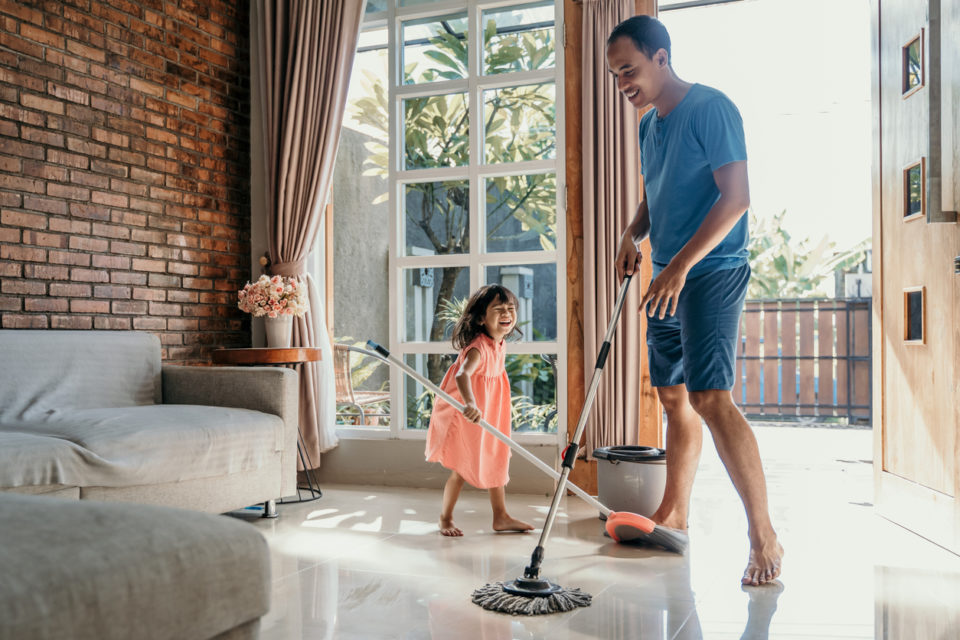 Are you dreading working your way through your spring-cleaning chore list this year? You can transform the task into something you enjoy by following a few tips. Check out five ways you can turn your spring cleaning into a fun event.
1.      Make Cash by Selling Clutter Online
You're sure to have fun if you make some money when spring cleaning. You can do just that by gathering up items to sell online. Oh, and you can make it more exciting by picking out things you can buy with the money. Then the more you bring in, the more you can buy.
2.      Declutter With a Scavenger Hunt
If your family enjoys competing, you can set up a decluttering scavenger hunt. You'll add items to the list for people to donate or throw away. Then the first person to put all the items in the donation box or trashcan wins a prize.
3.      Help Kids Make Money
Most of the money you make will go into your bank account, but your kids can get in on the action, too. First, have them choose some toys they no longer use. Then list those items to sell and give your kids the cash. Consider putting half of the money in a savings account for your kids to access later. Then they can learn a valuable money lesson while netting some cash by selling their used toys.
4.      Turn Raising Money Into a Contest
If you want to sweeten the deal a bit, you can have all the money from online sales go into a single pot. You'll track the deposits, and whoever makes the most by the deadline will take it all. Don't just let the winner run off with the cash, though. Instead, have the winner choose an activity to enjoy with the family. Then use the money to pay for that activity.
You might also like: Peach House Has A Table Ready For You
5.      Barter With the Kids
Decluttering is so much easier when the kids are on board. Otherwise, you can find yourself arguing about each item you want them to donate or throw away. You can get them on your side with bartering.
Each time you buy your kids something new, have them get rid of some toys to clear up space. For example, if you get your kids a new book, you can have them each get rid of a couple of titles in exchange. Your kids can give up as little as two items, but you can have them donate or throw away up to five books or toys without complaining too much.
These tips will help you have a little fun while spring cleaning. You'll still have to do the work, but you'll have a blast when making money and competing with your family.
Disclaimer: The stock image is being used for illustrative purposes only, and it is not a direct representation of the business, recipe, or activity listed. Any person depicted in the stock image is a model.