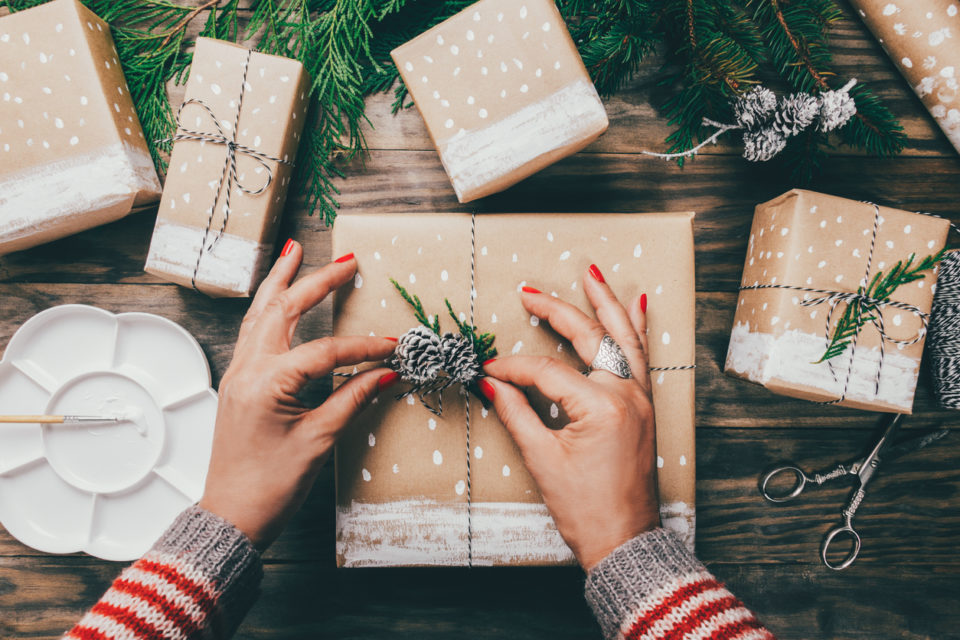 Do you feel a sense of dread after buying the perfect gift, knowing that you'll have to wrap it? Based on the past, you expect wrapping gifts to be time-consuming and challenging, but that doesn't have to be the case. You can speed it up and make it easier by incorporating these gift-wrapping hacks.
1.      Secure Your Wrapping Paper
Wrapping gifts can be chaotic when the paper unspools, leaving you with paper as far as the eye can see. You can keep your paper on the roll by securing it with empty toilet paper rolls. Cut slits in the rolls and place them over the wrapping paper's spool. Then the paper won't come undone, allowing you to move from one gift to the next with ease.
2.      Place a Bread Clip on the Tape
You can easily spend minutes at a time trying to find out where the tape begins. Fortunately, you'll always know where to pull from by securing a bread clip at the edge of the tape. You'll need to secure it in place with the tape, and then you'll know where to pull from when wrapping presents.
3.      Use Double-sided Tape
When it comes to Scotch tape, go with the double-sided variety. Then, instead of taping over the wrapping paper, you can conceal the tape. This will make your gifts look professionally wrapped, and no one will have to see all the tape you had to use to keep the wrapping paper in place.
4.      Make Your Bows
How many times have you finished wrapping, only to discover you're out of bows? Avoid making that last-minute trip to the store by making your own with pages from magazines. First, cut strips from the pages, and then fold them on both sides. You'll then need to twist the ends before securing the bow in place.
You might also like: 7 Do's And Don'ts When It Comes To Gifts This Holiday
5.      Wrap Treats in Aluminum Foil Containers
Did you make some sweet treats you intend to give as gifts? First, line an empty aluminum foil container with parchment paper. Then use paint to decorate the outside of the container and place your treats inside. You won't have to wrap the box, making it so much easier to get the gift ready to send. Plus, it's so much cuter than going with standard paper.
These hacks will help you wrap with ease this holiday season. Your gifts will look professionally wrapped, and you'll have fun getting everything together.