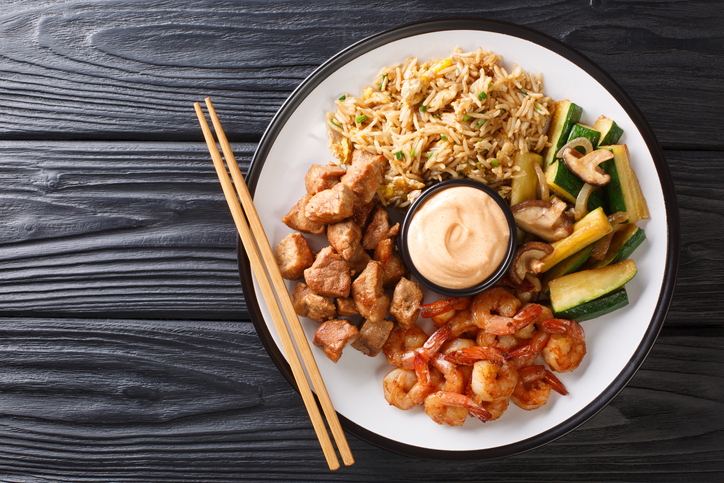 Have you been to the Laughing Owl in Kinston, NC, yet? The popular Goldsboro eatery expanded into Kinston in 2019, and the Asian fusion restaurant was an instant hit. From the tasty dishes to the live music, there are many reasons to visit the Laughing Owl. Get the scoop and make plans to have a meal here soon.
Enjoy Unique Dishes at the Laughing Owl
As an Asian fusion restaurant, Laughing Owl has some unique dishes on the menu. Let's start with the tandoori flatbread pizza. You can go with something standard, such as pepperoni, but you'd be missing out. Instead, consider the Asian Glaze Pizza. The plum sauce is like nothing you've ever had and will change the way you think of pizza for the better.
The Pad Thai is also a real treat. It's on the sweeter side, adding a new dimension to the traditional dish. After eating it, you'll know why it's called the Famous Pad Thai at the Laughing Owl.
Other favorites include hibachi and Mongolian beef. This restaurant has so many excellent dishes that you can come a dozen times without running out of something new to order.
Try Some American Staples
If you aren't ready to dip your taste buds into Asian fusion cuisine, you can also try some American staples at the Laughing Owl. The surf and turf and classic ribeye with fries are divine, and the restaurant serves various sandwiches and burgers. With such an extensive menu, you can bring the entire family along, and everyone can find something they love.
You might also like: Here's Your Next Great Date Night
Level Up Your Date With Live Music and Delicious Food
The Laughing Owl is a fantastic place to take a date, especially on Friday nights. Local musicians take the stage to wow diners while they eat Asian fusion cuisine. The music isn't overpowering, so it enhances the experience. In fact, people love the music so much that the Laughing Owl has become the go-to place for date night in Kinston.
You can keep track of the upcoming bands by following the Laughing Owl on Facebook. Be sure to keep your eyes peeled on the feed since the Laughing Owl has live music on some Saturday evenings, too.
As you can see, the Laughing Owl is the ideal choice for your next meal. Stop by for lunch or dinner to see why people are raving about this restaurant.