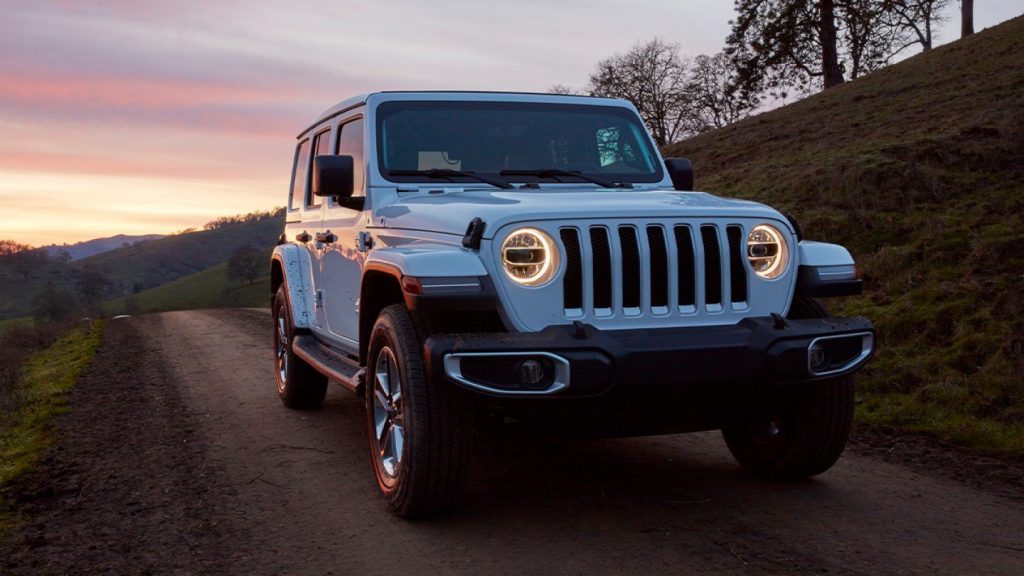 If you're looking for a vehicle that can take you into the wild with unparalleled off-roading ability and reliable performance, the Jeep Wrangler's reputation speaks for itself. At the very top of the adventure SUV summit, it stands alone as the consummate off-roader. It also features dynamic tools for easy customization, so whether you're cruising down the highway or rumbling into the wilderness, you and your crew will enjoy rugged adventure as only Jeep can deliver.
The Ultimate Adventurer
No destination is beyond your reach thanks to the Wrangler's unmatched terrain-tackling capability. Jeep has proven their durability with decades of expert engineering, starting with the original transport vehicles that braved harsh landscapes in World War II. The modern Wrangler builds on that legacy with incredible poise while climbing over rocky ground, uneven trails, and muddy wilds.
Ready for Anything
Any Wrangler trim is ready to play, and for the toughest excursions, Jeep offers special performance features to give you every advantage. The solid-axle suspension is as tough as they come, and keeps the SUV balanced no matter what the trail ahead has in store. The Wrangler also comes standard with tow hooks and a two-speed transfer case to make good use of the powertrain's considerable torque. Every model's suspension has over nine inches of ground clearance, while standard skid plates help protect the hard-working mechanical components from unpredictable underbrush and other hazards.
A Sporty Ride
Whether you opt for a two-door or four-door model, the Wrangler offers a surprisingly comfortable ride for all your passengers. The seats are thoroughly bolstered to support a good riding position, and the interior can withstand whatever you track in on your next outing. In true Jeep fashion, the Wrangler features doors that can be easily removed, and you can lower the top and windshield to embrace the open air.
You might also like: 8 Delicious Vegetarian Grilling Recipes To Try
Doug Henry Chrysler Dodge Jeep Ram
If you would like to embrace the great outdoors like never before, the Jeep Wrangler can deliver. We have this adventurous sport utility vehicle on our lot and ready to hit the trails, so contact us whenever you want to claim it as your own. Our team would be happy to help you pick out the trim and features that suit your needs and interests.