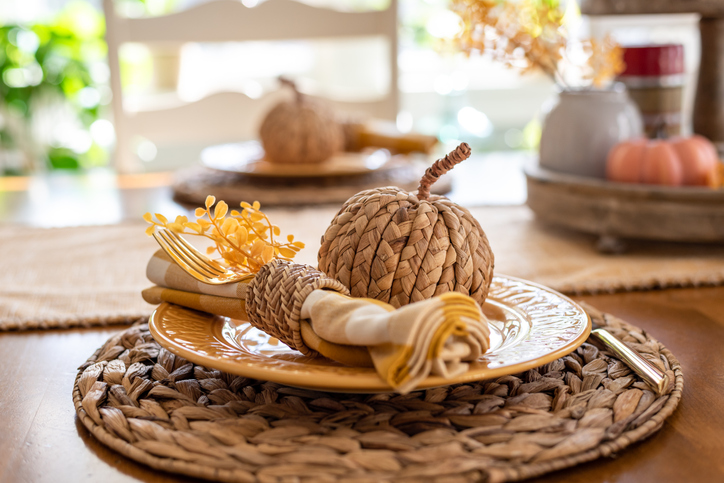 Many people love to entertain in their homes and spend a lot of time decorating the rooms. But if you aren't taking the time to set a scene at your table, then you're overlooking an important piece. While you want to showcase the good food you're serving, a fall tablescape can make the dinner more memorable and enjoyable. Here are some easy steps for creating your fall tablescape.
Look for Inspiration
There's nothing wrong with saving photos of fall tablescapes that you love. By looking around at other ideas, you can get a sense of what you like and don't like. In addition, some tablescapes might match your recipe choices or home decor better. In fact, you can mix and match some of the things you see in your inspiration photos to create your original tablescape.
Layers Matter
People often make arrangements on their table, then wonder why the effect seems to fall flat. In fact, the secret that many people overlook is the power of layering. Use items of different heights, such as leaves or greenery mixed with taller candles or gourds. In addition, decorative or wooden platforms can help add layers.
Bold and Bright
Fall is a time of vibrant and contrasting colors, so echo that in your fall tablescape. You can include leaves in brilliant reds and oranges or gourds that range from green to orange. In addition, metallics can also add a lot of interest. And you can make your decorations pop by buying cheap items from a dollar store and spray painting them.
Build Up Your Supplies
The best thing about fall tablescapes is that you can change them or mix them up whenever the mood hits you. And sometimes, a different look can complement your meal choice better. You can get a large plastic tote to store your tablescape items. As a result, you'll have the items on hand that you'll need to create an artistic display. You'll want to include things like:
Festive placemats
Several fall-themed table runners
Vases or bowls for displays
Feathers and faux foliage
Faux pumpkins
Several tablecloths in different colors
Candles and candleholders
A cornucopia or small baskets
You might also like: The Best Fall Soup Recipes
Finding Your Theme
There are so many cute items in stores during fall that it is easy to buy things that don't go together. Even if you like to change up your tablescape, you don't want to buy an item that won't fit. In addition, you don't want your fall tablescape to look oddly out of place in your home. Think about your favorite decor themes, and stick with them when figuring out your fall tablescape ideas.
Crafting a fall tablescape is a great way to showcase your creativity, bring the feel of fall to your home, and add to the dining experience. Take a little time to design your fall tablescape; you'll love how it will add to your role as host. Then, stow your items in a tote so you can bring them back for a beautiful table each fall.