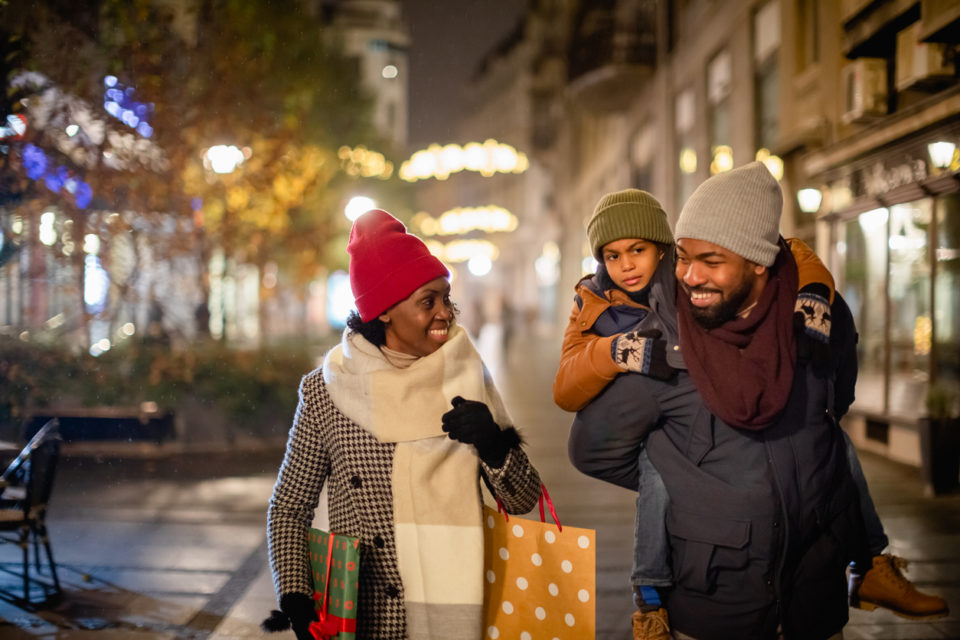 It's easy to feel out of control during the holiday shopping season. From racing around to find deals to attempting to discover the perfect gift, the experience can be a whirlwind. You can get back in control with these seven mindful ways to accomplish holiday shopping.
1.      Make a Plan
It's easy to maintain control when you go in with a plan. First, create a list of all the people you want to buy gifts for, and then set a budget. Finally, allocate a set amount of money to each recipient to make it easier to stick to the budget.
2.      Don't Use Credit Cards
Unless you're shopping online, don't use credit cards to buy gifts this holiday season. It's easy to go over your budget with credit cards since it's hard to keep track of what you're spending. Some people go to the bank and withdraw cash and put it in envelopes. Then they take the envelopes shopping. That's a great way to be mindful of what you're spending.
3.      Group the Shopping Trips Together
It's easy to get overwhelmed if you spend the season going back and forth to various stores. Thus, think about the stores you need to visit and go on one trip. It'll save time, stress, and gas money.
4.      Avoid the Weekends
People descend on stores in droves over the weekends, especially during the holiday shopping season. If you can, hit the stores during the week. You'll encounter fewer shoppers, making it easier to find items on your list. Then, instead of fighting crowds and stressing out, you'll spend your day securing deals.
5.      Create Memories With Gifts
The perfect gift might not be waiting at a retail establishment. Instead, it could be an experience, such as an online cooking class. You can even do the experience together so you can create lasting memories. Not only is this less stressful than shopping in person, but it's also much more fun.
6.      Don't Be Afraid to Give the Same Gift Multiple Times
Do you try to find something unique for each person on your list? It's stressful to come up with one or two unique gifts, let alone five or 10. If you know that multiple people would like the same item, buy it for each person. This isn't tacky. Instead, it's a way to save time while ensuring everyone receives the gifts they want. Plus, you might even find a buy one, get one free discount, allowing you to save some money.
You might also like: Treat Your Family To A Meal At Chef And The Farmer In Kinston
7.      Start Early If Shopping Online
You can avoid the stores altogether by shopping online, but make sure you start early. If you order gifts too late, you'll have to pay for faster shipping, eating into your budget. You will need to use a credit or debit card when shopping online, so track your expenditures.
These tips are the key to a mindful, stress-free shopping experience. They will help you make it through the holidays and can even benefit you when looking for gifts outside of the shopping season.